And mine was definitely NO exception!
I had such an awesome birthday filled with tons of cake, chocolate stout cupcakes, 10 hour shopping trip with very sweet and well behaved kids, Starbucks, brand new lighted vanity mirror, and beautiful lillies from my hubby!
Here is some of the things I got (I still don't have a camera, so some are stock photos, and some are from my Instagram...)
These are my Oriental Lillies from the hubs. They came un-bloomed and this was just 12 hours later. Now they're HUGE! I had to split them into two different vases!
This is what was left of my birthday cake! My sister made this and it's the best ever! It's made with German chocolate and powdered sugar (instead of granulated) and EVERYONE has been asking for this cake. It's just so darn moist and incredible. Oh yeah, and the sprinkles definitely added to it ;)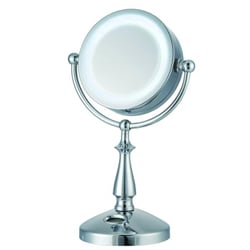 My parents bought me this vanity mirror and it's HUGE! I love it so much! Looks a lot better than my teeny mirror and desk lamp.
Bought these from Target!
Got these when we went to Starbucks!!
My mom got me all of this from Gap (I also got a white and navy cardi, but I couldn't find a photo of it)
And last but not least, I picked up these goodies from Bath and Body Works! Those candles smell amazing, and they were only 5 bucks!!!
I also received a GC to Maurices from Geoffrey's aunt!! I can't wait to go see what goodies I can find!
So all in all, I was beyond blessed this birthday!
And remember, to celebrate I am holding a beauty goodie bag giveaway!!!
**If you like what you've read, could you take 2 seconds and click this banner to vote for me??? You don't have to sign up or anything, just click the banner!!