I decided to do a short post about some of the newer blogs I have been reading lately. I love finding new ones and seeing them grow. It's very excited to be one of the first followers and be apart of something awesome!
So here are a few I wanna share with you-
This is my friend Tippy from Crazy Clan Life. You remember my last post about the Cinnamon Pull Apart Bread-yeah, that's her! She does some amazing things and is super excited about starting her blog! Definitely check her out.

This is Erin. We used to work together until she got really sick. She had CF...but oh yeah, she just got
NEW LUNGS
! I can't tell you how much I love sharing her story with people. I love this chick so much and she is a HUGE inspiration to me. If you wanna hear her transplant story start to finish, go check out Inhale. Exhale. Repeat. She has no filter, but that's just Erin-and I love her for it.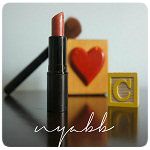 I am sure you guys remember me talking about Amy from Not Your Average Baby Blog. Again, a wonderful friend whom I wouldn't trade for anything! Super sweet and extremely gorgeous! Lovely natural momma who isn't afraid to tell you she's not THAT mom ;)
This is Danielle! Isn't she gorgeous! You have no idea how jealous I am of her!! She's got great style and an even great love story. I love checking in on her and seeing what she's up to!
Here is Miranda! Another bloggy friend who I definitely wouldn't trade. This pretty momma has great tips for being a well-rounded homemaker. One of the few people I actually tweet with!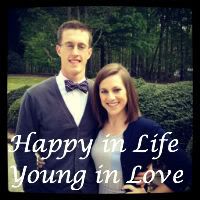 This is Clara! I just adore reading what this girl writes. And come on, her hubby is wearing a bow-tie...the've GOT to be cool! Sweet young couple with another great love story. I am such the romantic. :)
My loves that I am pretty partial to. I enjoy reading their blogs and interacting with them. One of the best things about blogging is getting to become friends with people you never would have the chance to meet in person.
Want to meet people? Start a blog...then tell me about it!!
Check out the featured blogs and let them know I sent you!!!
XOXO