I am extremely excited for this 4th of July coming up-no idea why, but I am.
Guess it just gets you in the mood for happiness, a cold one, and the grill. In honor of that day coming up-here are some fab ideas I find while searching the web.
(Click on images for the direct link NOT a Pinterest link. It's not nice to not link back to the original)
What a great breakfast to wake up to! I bet the kiddos would really enjoy this as well!
You might think these shoes are tacky-but I personally would get pretty sassy in them. Not for $145 of course.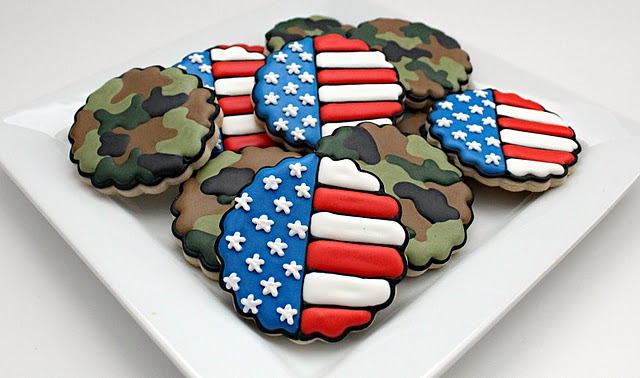 This site actually shoes you step by step how to make these awesome cookies. You may think these are just for soldiers, but I know a few country boys (and girls!) who would adore some camo cookies.
Oh Modcloth, you never let me down. I really need this dress in my life.
How easy is this?? The possibilities are endless!!
Here is a perfect printable (FREE!) for the holidays.
This is also another free printable! She shows you all the different ways you can use it-like as a candy bay wrapper! Great for the kids to pass out!
Now, if this doesn't get you in the mood for some real American tradition-I don't know what will!!
So what does your family do for the 4th? We usually grill out or get on my BIL's boat on the lake...or both!
Don't forget to check out some information from the Body by Vi Challenge that I am doing!
Great stuff! My mom has been doing the challenge for 2 days and has already lost 2lbs!