So that day is coming really soon. The day that we get to celebrate those wonderful men in our lives!
If you are on a tight budget, like me, then you need some ideas on how to impress that wonderful hunk without spending too much cash. Well, here they are! (If you click the pics, it will take you to the blog for the full tutorial)
I LOVE this idea! Super cute, and even the kids would have fun helping out!
This is a great idea if you are wanting to include grandfather's as well (which I think you should!)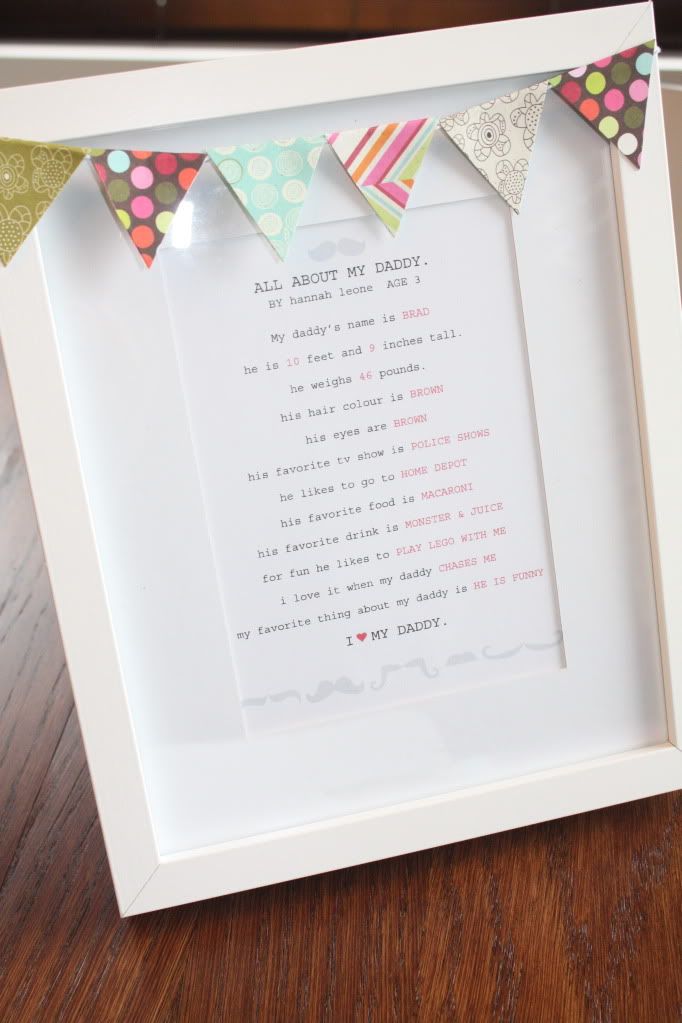 This is such a great idea! It's a questionnaire for your kids to answer! You type it all pretty and present it to the man-of-the-day! I think I may be doing this one!
I KNOW my husband would freak over this! And it's only $4.99!!
It's a 1 UP Mushroom Burger! Any geeky dad would get a kick out of having this for his Father's Day dinner!
This links you to a tutorial on how to make skinny ties! I will definitely be using this int he future!
It turns almost anything into a guitar pick!! Something else I know my hubby would love! It is $25, but I think it's well worth the price!